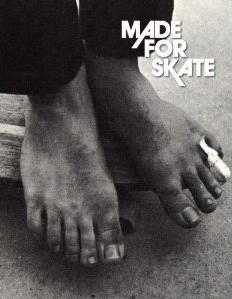 The book « Made for Skate » is the story of skateboard footwear seen through the eyes of those who lived in. It traces the evolution of skateboard footwear from the first shoes used by skateboarders to skateboard brands developing skateboard-specific shoes, and existing major sport brands trying to engage themselves in the skateboard culture and community.
It seems that we can describe the skateboard shoe market in that way :
Non-specific / pre-existing skateboard shoes used by skateboarders : Converse Chuck Taylors, Nike Dunk, Nike Air Jordan, Nike Blazer, Puma Clyde, Adidas Gazelle, Adidas Campus, etc.
New brands created by skateboarders for skateboarders : éS, Element, DVS, DC Shoes, Etnies, Vision, DuFFS, Consolidated, etc.
Skateboard-specific shoes designed by pre-existing sport brands : Nike SB Zoom Tre AD, Nike Zoom P Rod3, etc.
I really think that we can learn a lot from that book to design and create shoes for the CrossFit community.
Let me show you :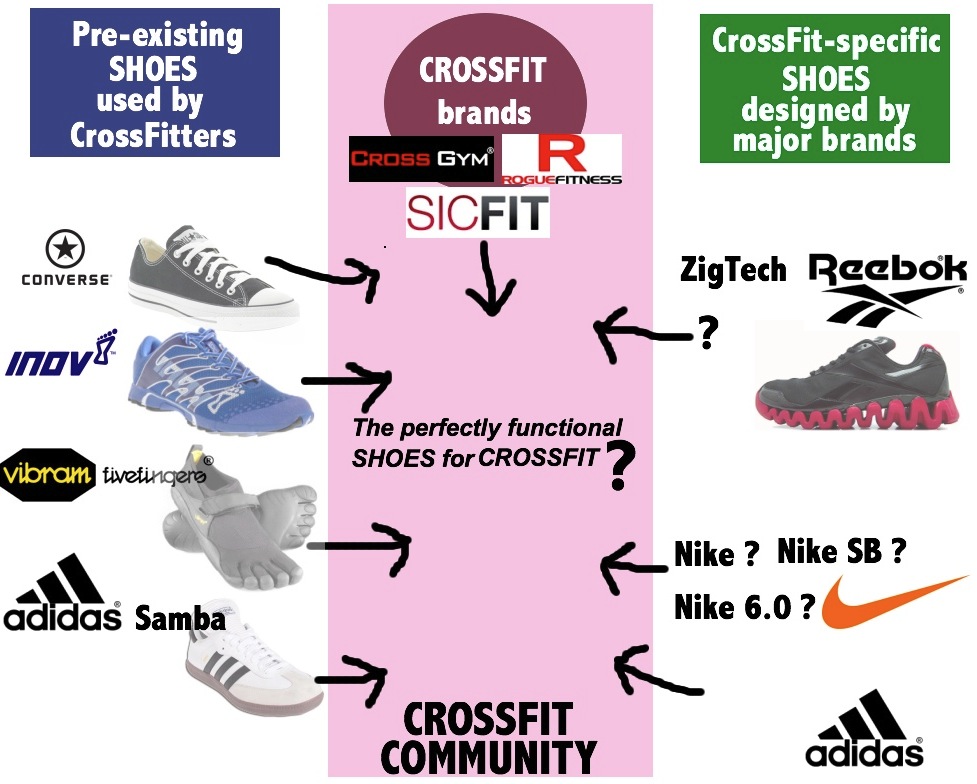 Two things that we can learn :
There is a two empty rooms for designing new shoes for CrossFitters : Shoes designed for CrossFitters by CrossFitters under CrossFit-specific brands AND CrossFit-specific shoes created by major brands as Reebok, Nike, Adidas, etc.
If we understand why some pre-existing shoes are used by CrossFitters, we will be able to understand what CrossFitters are looking for when they choose their footwear.
Two questions that we can ask :
Is Reebok ZigTech a shoe designed for CrossFitters or is it for fitness in general ? Don't CrossFitters need a specific shoe that will be able to endure series of burpees, rope climbing, box jumps, etc. ?
What are the weaknesses of shoes that are not designed for CrossFit ? So, which part of the shoe should we work on to create the perfectly functional shoe for CrossFit ?
Two things that we can expect :
Major brands trying to reach the ever-growing CrossFit Community.
The introduction of signature CrossFit shoes for top CrossFit athletes.