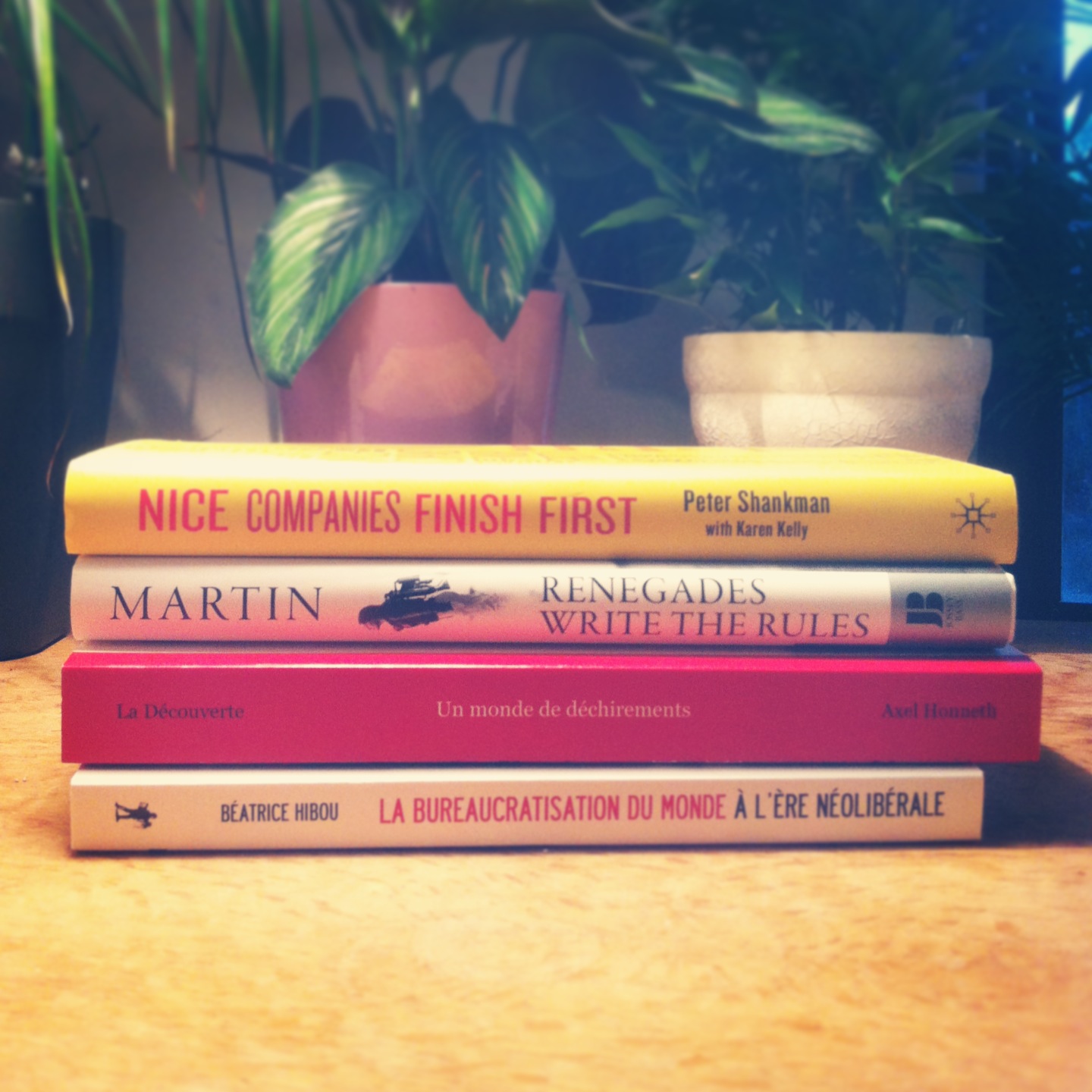 Nouvelle commande Amazon… entre entrepreneuriat et contestation politique !
Shankman K. 2013. Nice Companies Finish First. Why Cutthroat Management Is Over – and Collaboration Is In, NY : Palgrave MacMillan.
Martin, A.J. 2012. Renegades Write The Rules. How the Digital Royalty Use Social media to Innovate, San Francisco : Jossey-Bass.
Honneth, A. 2013. Un monde de déchirements. Théorie critique, psychanalyse, sociologie, Paris : La découverte.
Hibou, B. 2012. La bureaucratisation du monde à l'ère néolibérale, Paris : La découverte.