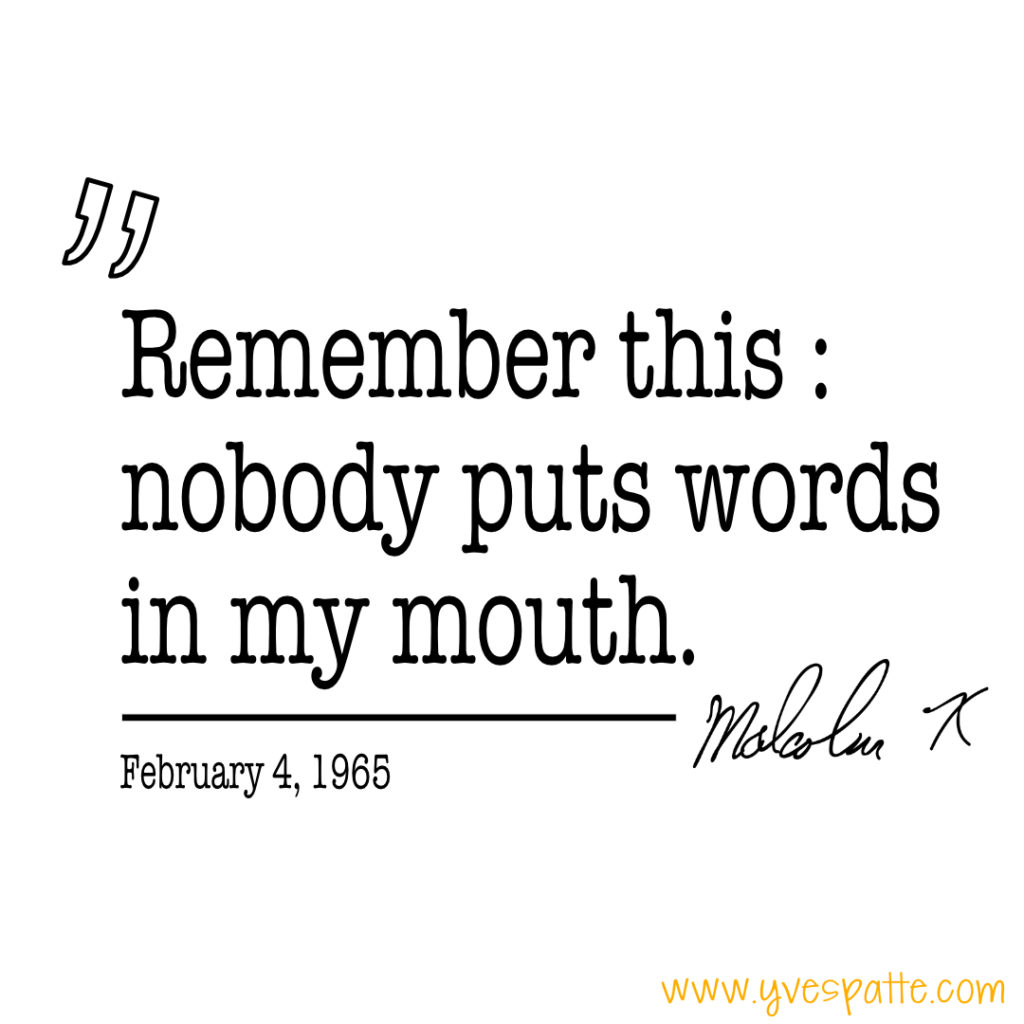 A mon sens, une des phrases les plus puissantes de Malcolm X ! Surtout compte-tenu de son parcours personnel, et de sa distanciation avec le radicalisme de l'organisation Nation of Islam… ce qui lui a plus que probablement coûté la vie.
Cette phrase a d'ailleurs été dite 2 semaines avant son assassinat, lors d'une conférence dans le Sud des Etats-Unis. Elle est relayée par Alvin Adams, dans "Jet", le 5 mars 1965*.
Pour aller plus loin : je pense qu'une des compétences intellectuelles les plus importantes est la capacité à ne pas se laisser enfermer dans des cases, dans lesquelles on parle à votre place. Dit autrement : à partir du moment où vous vous collez (ou laissez coller) une étiquette, celle-ci parlera à votre place.
Source : Breitman, G. (dir.) 1965. Malcolm X Speaks. Selected Speeches and Statements Edited with Prefatory Notes by George Breitman, New-York : Grove Press, p. 225.